Home of Tennessee Cross Country
2023 State Meet
Saturday October 14th, 2023
Where Legends Are Born
Countdown to the 2023 State Meet
1st Annual
TENNESSEE CROSS COUNTRY

Middle School and Elementary

STATE CHAMPIONSHIPS
** Entry deadline is October 11th at the stroke of midnight **
---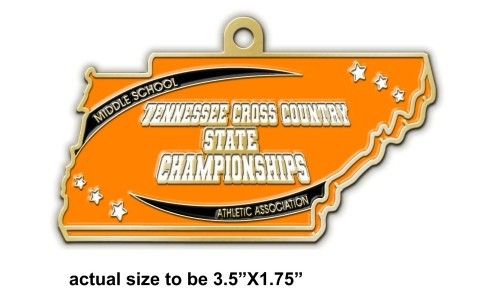 Every top 15 finisher gets one of our iconic custom-made medals painted with our unique orange Enamel.
---
Spread the word and get your runners involved. It's the most FUN day of the Cross Country Season.
---
What makes the Middle School & Elementary State Meet different from the rest? Starting with packet pick up you will start to see what sets us apart. While most events give you a Manila envelope with your runner's chips and numbers, we give every coach a zippered team bag with everything inside to get them prepared for their race. - Read More...
---
Coaches NOW is the time to add the Tennessee Middle School State Championship meet to your regular season schedules for 2023! Bring your entire team to Lyles and spend a fun filled weekend with your kids.
---
The first 500 runners to register will get a free pair of TennesseeCrossCountry.org Sunglasses!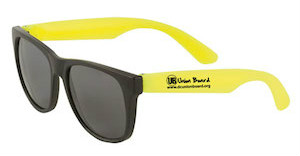 ---
We are giving a Willy Wonka Chocolate Bar to all top 15 finishers in every race, but the best part is that 5 will have a Golden Ticket wrapped inside that can be redeemed for any Long Sleeved shirt from Fine Designs on race day!
What is the one thing EVERY Top 3 finisher would want more than anything else....? Exactly, a GIANT GUMMY BEAR!!! We are giving one to the top 3 placers in every race in 2023!!
---
Parents and Coaches,
One of the goals of TennesseeCrossCountry.org is to help Cross Country Athletes get the same recognition as the other sports get. You can help us accomplish that! Once your team or athlete has entered the State Meet please take some time to send a picture and short write up to your local Newspaper to announce that they will be participating in this year's event. If they do well at the meet snap a photo and send to your paper as well.